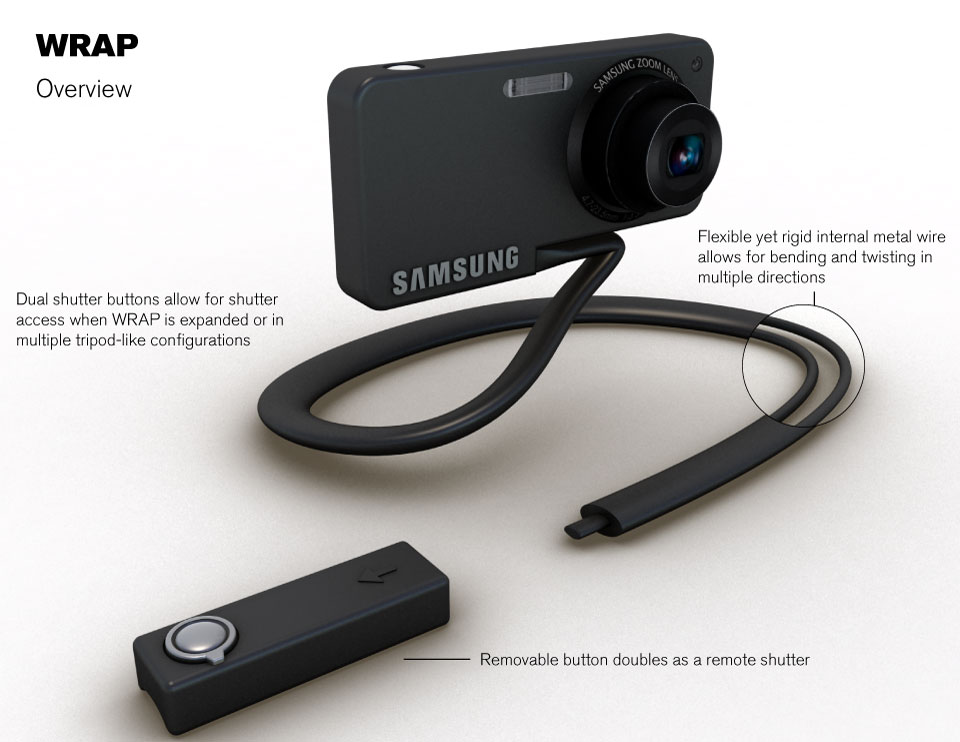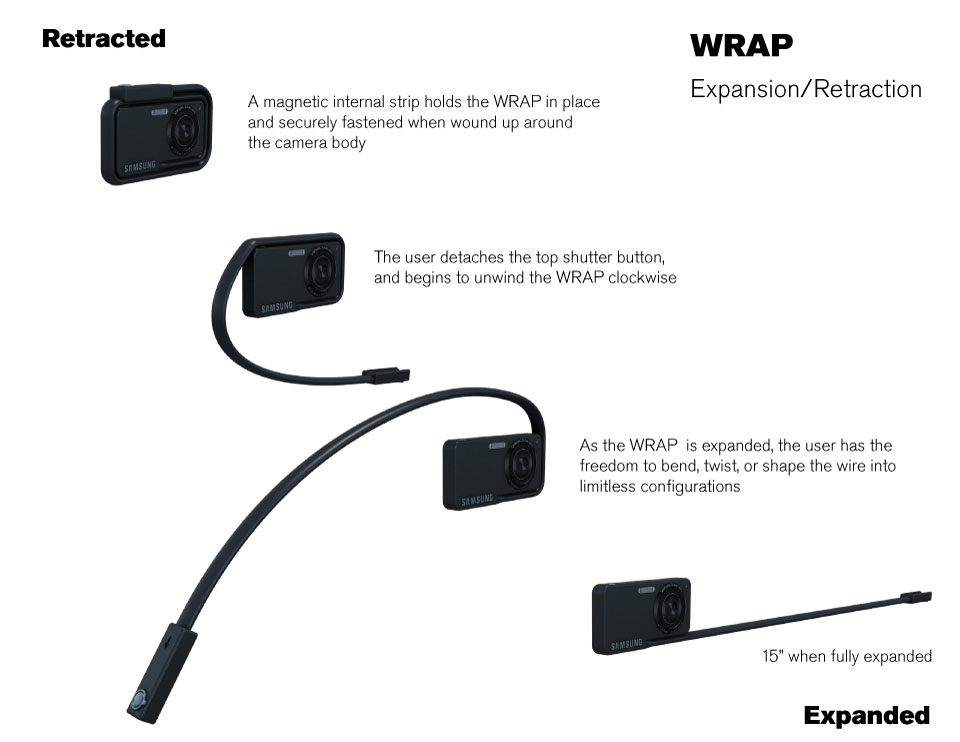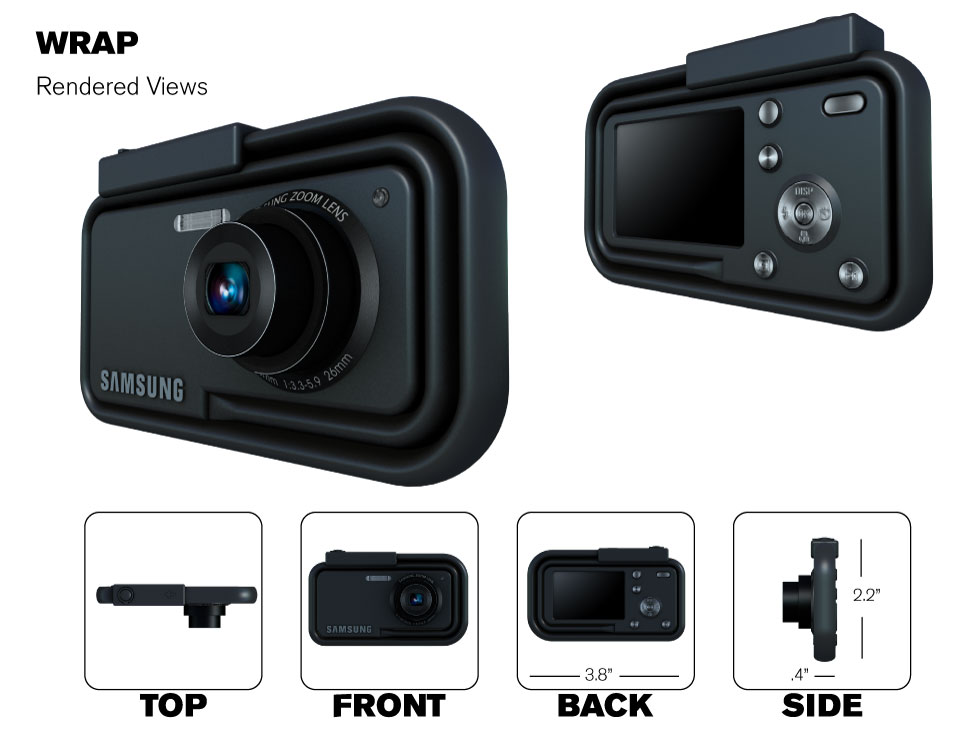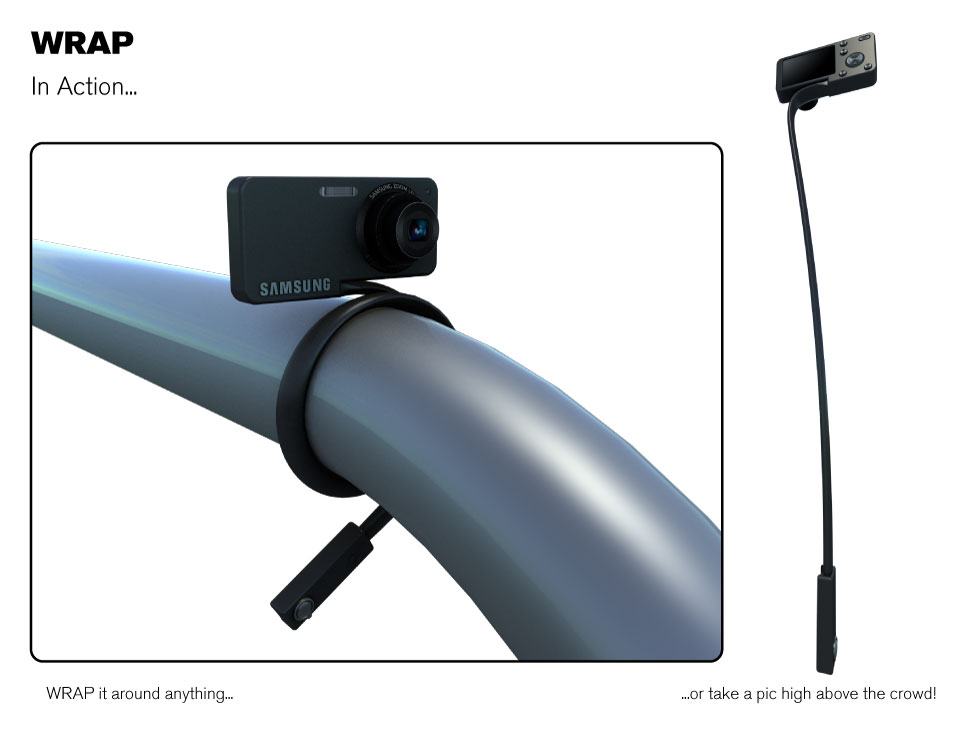 WRAP:
Embedded Point-and-Shoot Camera Support Design
Concept Statement
The WRAP camera concept opens up a new world of photo opportunities with a flexible support system that is both simple and adaptable. WRAP can be attached to just about anything using an magnetic wire that can bend, twist, and extend to support the camera on any surface. Users will enjoy discovering new and innovative ways to use their WRAP camera, a design made even more flexible by the addition of a removable shutter button that can be fired remotely- for the perfect self shot out in the woods or group portrait without the pressure of the timer.
Operation
Using the WRAP camera is intuitive and straightforward. When retracted, thecamera maintains the compact form and control interface that users have cometo expect in a point-and-shoot model. To mount the camera on an uneven surface, the user extends a 15" magnetic wrap that can be bent into a stand, fastened around poles or railings, or securely attached to metal surfaces. After shooting, the wrap is easily folded into its original shape and magnetically held in place.
Engineering
WRAP was inspired by the adjustability and effectiveness of desk lamps, booklights, magnifying glasses, bendy straws, and other products that have flexible components strong enough to maintain a user-defined shape. It captures the functionality of a magnetic Joby Gorillapod leg, while doubling as a protective bumper for the camera when not in use. Most enticing, however, is that the WRAP camera is simple, easily engineered, and avoids significant modification to existing camera features and components.
Design Team: Christopher Grasso, Mike McDearmon, Joe Grasso